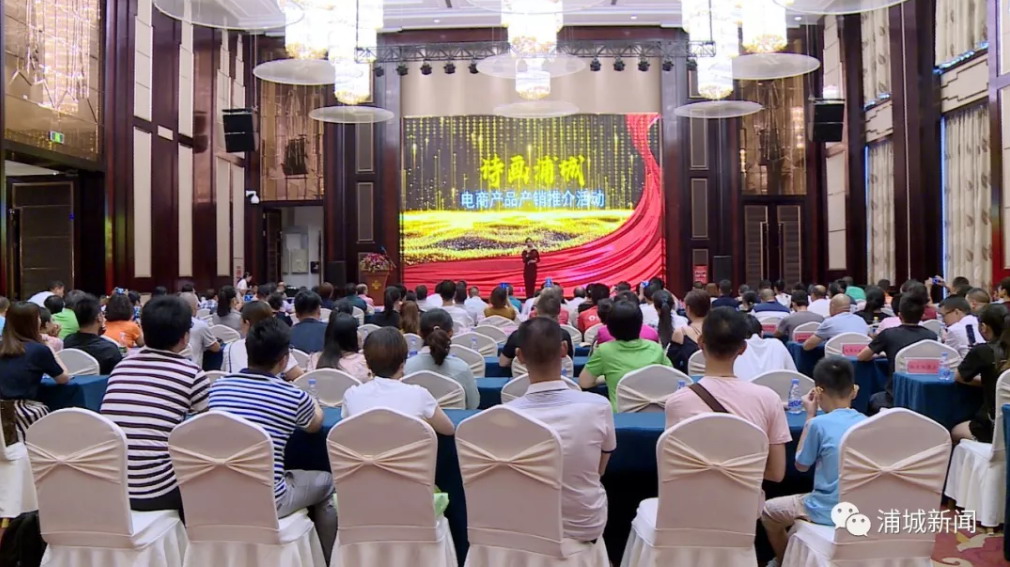 On July 31st, [Poetic and Picturesque Pucheng – E-commerce Product Promotion Activities" was held in Pucheng to discuss the development direction of Pucheng E-commerce and how to overcome the difficulties it faces. Liu Hongbin, Pucheng County CPC Committee Member and Chairman of the General Labor Union of Pucheng County, Zheng Jianxin, Deputy Head of Pucheng County, Ji Yong, Director of the Pucheng County Bureau of Commerce, and the heads of relevant departments attended the event. More than 100 representatives from the enterprises including GANOHERB attended the event.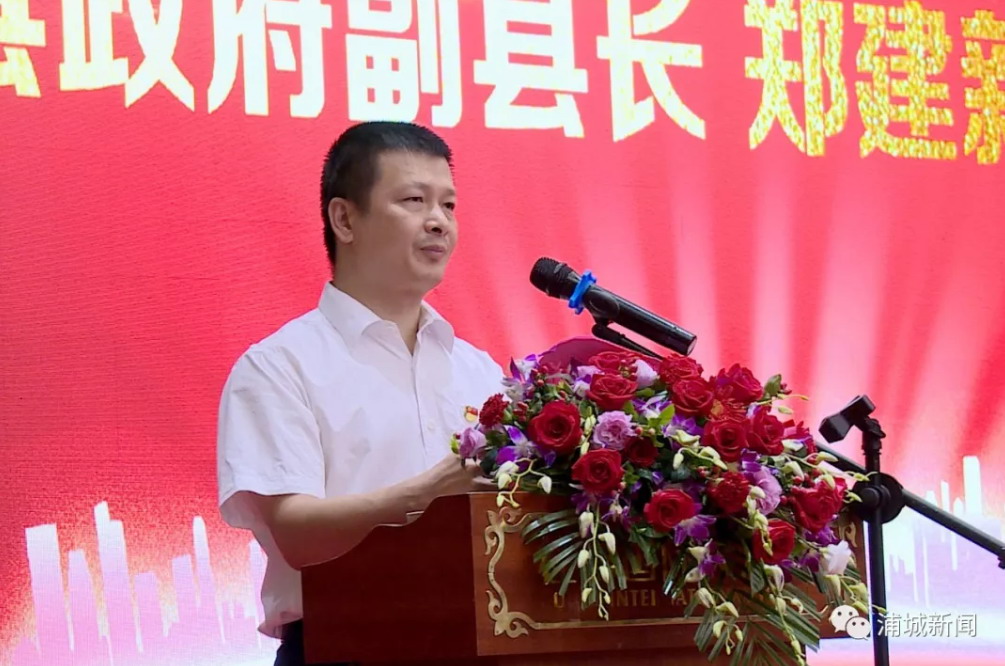 Zheng Jianxin, Deputy Magistrate of Pucheng County, said in his speech that this event will enhance the popularity of Pucheng e-commerce products and realize the close link between the good products of Pucheng and Internet by transmitting the concept of [internet plus green hills and clear waters", letting more users across the country experience the ecological value and health products of Pucheng.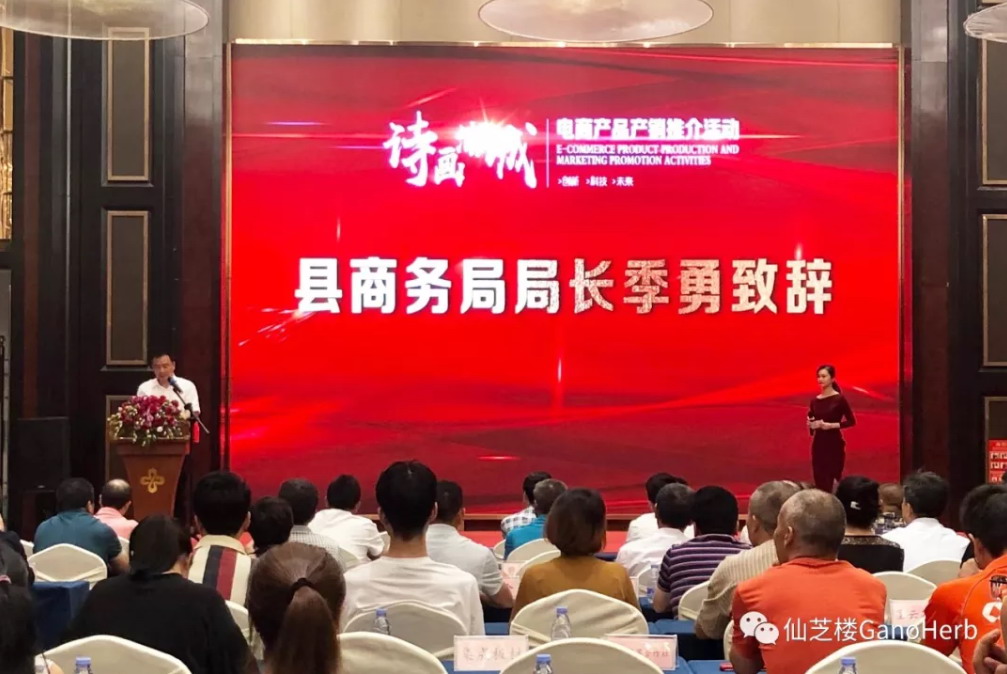 Ji Yong, Director of Pucheng County Bureau of Commerce, also said that with the rise of e-commerce in recent years, various enterprises in Pucheng County have joined the "Internet " high-speed trains, and a number of professional e-commerce companies such as Mingta Toys Co., Ltd. and GANOHERB Technology have emerged. It is also hoped that these well-developed e-commerce companies will continue to maintain the spirit of innovation so that Pucheng's featured products will gain greater market space and help the Wuyi landscape brand spread to the world.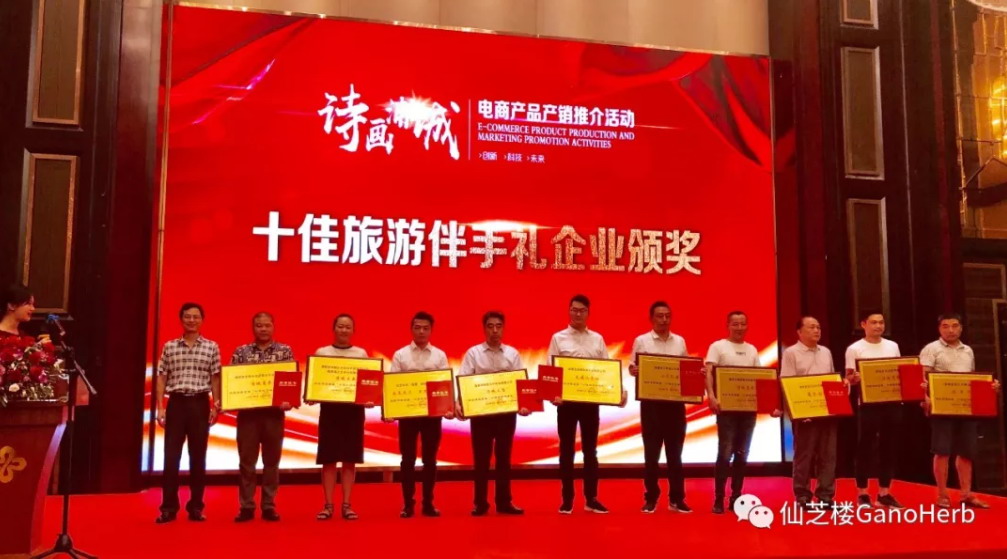 ▲ Top Ten Tourism Gifts Enterprises Awards Ceremony
At the event, the list of the first [Top Ten Tourism Gifts" enterprises and short-listed enterprises in Pucheng County was announced, and medals and certificates were issued. Ten companies including GANOHERB Technology have successfully become the finalists with their representative products in Pucheng.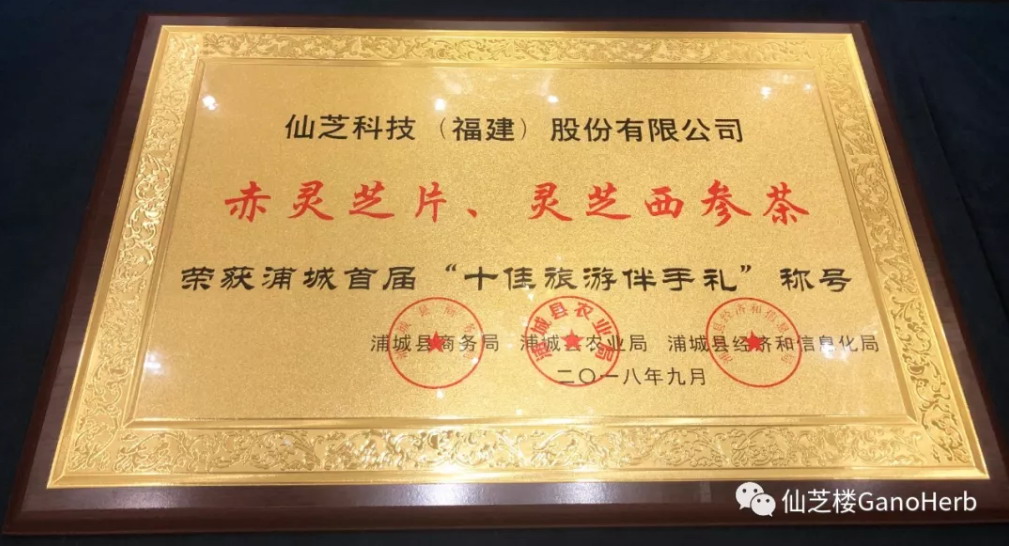 GANOHERB Ganoderma lucidum slices and GANOHERB Ganoderma lucidum and American ginseng Tea won the title of the first [Top Ten Tourism Gifts" in Pucheng. As a key leading enterprise in Fujian Province, GANOHERB Technology was invited to launch a live promotion, covering more than 90 cities across the country, selling well in more than 30 countries and regions around the world. The online and offline omni-channel marketing model won the praise of the audience. The special Ganoderma lucidum products such as cell-wall broken Ganoderma lucidum spore powder, Ganoderma lucidum spore oil, and organic Ganoderma lucidum slices were even more impressive.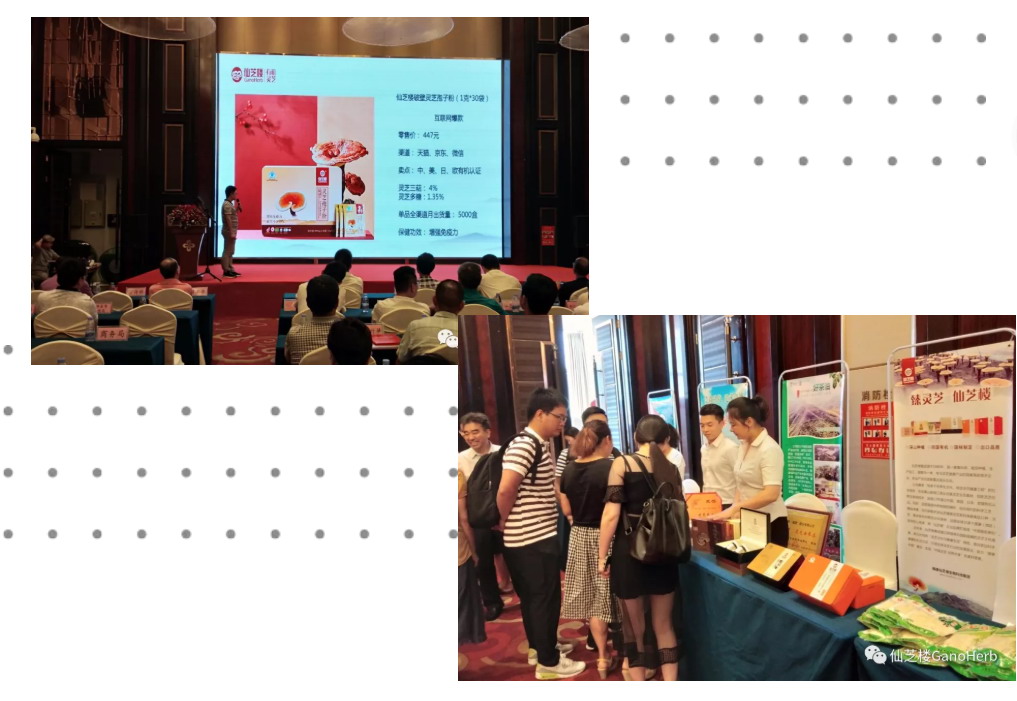 For thousands of years, Ganoderma Lucidum has been regarded as "Immortal Herb" and "Lucky Herb", which is a symbol of health and auspiciousness. GANOHERB not only promotes Ganoderma lucidum, a featured product in Pucheng, but also aims to convey auspiciousness and health to consumers around the world with the authentic quality of its products. Next time when you go to Pucheng, don't forget to take this special gift home!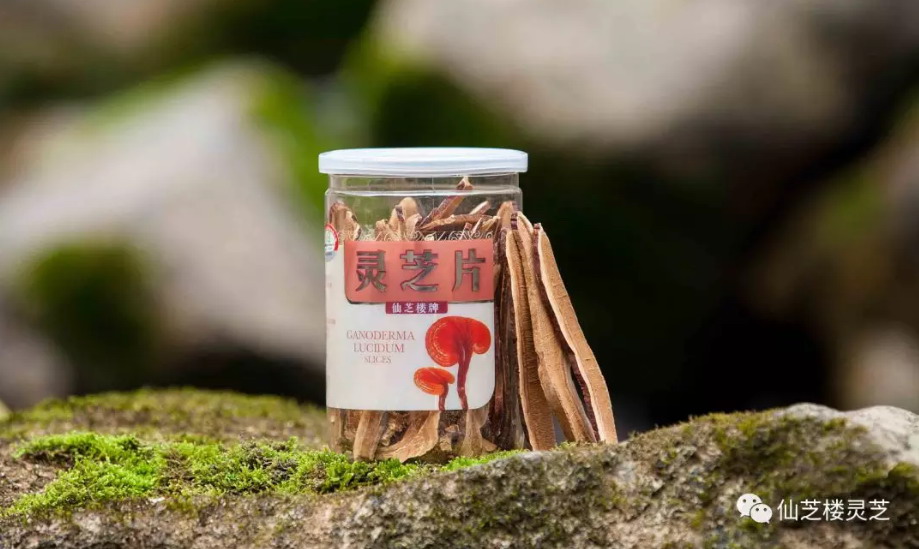 GANOHERB Ganoderma lucidum slices are made of the sliced fresh and mature fruiting bodies of Reishi mushroom which grows in the Wuyi Mountains and contains a high content of active ingredients. It is suitable for making tea, wine and soup. It is suitable for daily health care and can also be used as gifts for relatives and friends.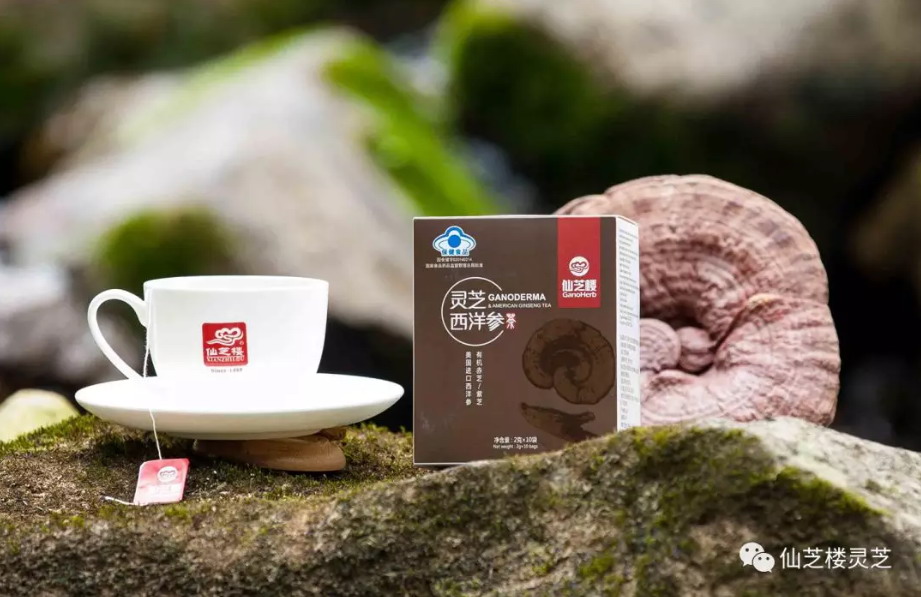 GANOHERB Ganoderma lucidum and American ginseng tea is made of fresh and mature organic Ganoderma lucidum and Ganoderma sinensis grown in self-built bases as well as American ginseng from the United States. It integrates the essence of Lingzhi and American ginseng. It nourishes the body and helps promote the secretion of saliva. As an instant drink, it is very suitable for modern people.